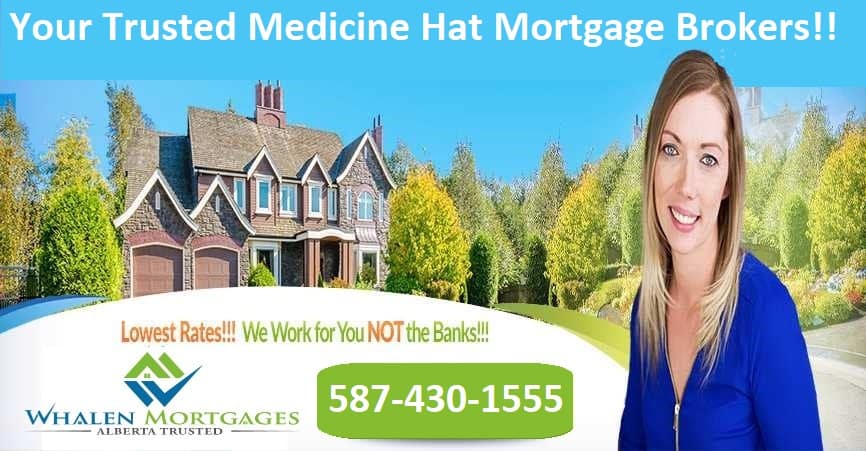 Term
Less
then 20%
20%
or More
Rental
Property

Refi
1 Year Fixed
7.44
7.04
7.59
7.44
2 Year Fixed
7.04
7.04
7.19
7.04
3 Year Fixed
6.49
6.49
6.84
6.69
4 Year Fixed
6.24
6.24
6.59
6.44
5 Year Fixed
Below
6.34
5 Year Fixed
Special
2.75% penalty
5.69
NA
NA
NA
5 Year Variable
6.30
7.20
7.10
6.95
10 Year Fixed
6.45
NA
NA
NA
5 Year Fixed
<65%
NA
5.74
NA
NA
5 Year Fixed
65% to 70%
NA
5.84
NA
NA
5 Year Fixed
70% to 75% LTV
NA
5.89
NA
NA
5 Year Fixed
75% to 80% LTV
NA
6.19
NA
NA
5 Year Variable
<65% LTV
NA
7.20
NA
NA
5 Year Variable
65% to 70% LTV
NA
7.20
NA
NA
5 Year Variable
70% to 75% LTV
NA
7.20
NA
NA
5 Year Variable
75% to 80% LTV
NA
7.20
NA
NA
Medicine Hat Lender First National Financial LP

First National Medicine Hat Mortgages
The official name of First National is First National Financial LP. It is one of the top mortgage lenders in Medicine Hat and across Canada. They also offer Whalen Mortgages Medicine Hat better rates than what they offer the average customer, due to the volume of business we send their way. However, we work with our Medicine Hat mortgage customers to find the best rates or the mortgage terms they want, so we may not help you sign up for a home loan with First National.
First National is unusual in that they don't have posted rates. This is because they offer mortgage products to a large range of people. They don't have posted rates like the big banks do so you do not have to negotiate down the rate they offer the lowest rate upfront. This also makes there penalties if you break a mortgage early one fifth the penalty of the big banks.  
First National doesn't charge excessive fees. For example, their mortgage prepayment penalty is roughly 20 percent of that charged by large banks. They have reasonable loan origination fees.
First National offers competitive rates when you renew your mortgage. Not only may these rates be lower than the big banks, but they may automatically offer a lower interest rate if your credit has improved over the life of your loan. This is a boon for mortgage customers with poor credit when they initially buy their first home.
First National is one of the few mortgage lenders in Medicine Hat that can give you a flex down mortgage. This is a line of credit you use to borrow the money to make your down payment with. However, this option is only available to those with at least a 650 credit score and solid work history. Yet you may not need a flex down mortgage to buy a home. Talk to Whalen Mortgages Medicine Hat to learn about options like taking money out of your RRSP, getting a cosigner, borrowing against credit cards, or taking equity out of a condo or trailer home to put down on your next home.
Note that First National is a lender of choice for the self-employed and job-hoppers. They use data on someone's current and prior employer to track employment over the past two years. This means they won't penalize you if you've changed jobs. Ironically, this means you could be penalized for recently starting a better paying job at other leners. If you recently started your own business, you'll need to provide income statements. However, they won't hold it against you. For example, many lenders want to see you have two years of income statements as a self-employed professional or pay stubs showing you've spent two years at the same firm. As long as you've been steadily generating a decent income, they'll consider you a low credit risk. Just don't try to inflate your income using overtime and bonuses. Talk to the Medicine Hat mortgage experts at Whalen Mortgages Medicine Hat to learn how to properly count employer housing benefits and relocation incentives on your mortgage application.
First National is generous with mortgage customers who want to pay off their loan faster. They allow you to make 15% annual lump sum payments. Or you can pay 15% monthly in "top up" mortgage payments as many months as you'd like. Note that this is better than the biweekly payment system that equals an 8% additional percent toward principal every year. This makes First National Financial LP a great choice for Medicine Hat home buyers who want to pay off their mortgage far ahead of schedule. They also allow you to double up your mortgage payments.  
First National has offered a free home warranty for mortgage customers. This warranty covers unexpected breakdowns of HVAC, plumbing and electrical systems. It doesn't cover most appliances in the house. As of this writing, it covers repair bills of up to ten thousand dollars while the policy is in place. You'll have to pay for it after the 12-month trial period ends. Because the policy only covers the key systems in the house, it has a fairly low monthly fee if you choose to take up the payments yourself.
Talk to Whalen Mortgages Medicine Hat to learn what First National Financial's rates would be. You need to go through a mortgage broker, because First National doesn't have conventional offices. We'll be able to submit your application to First National.
Call 587-430-1555 or apply online now!