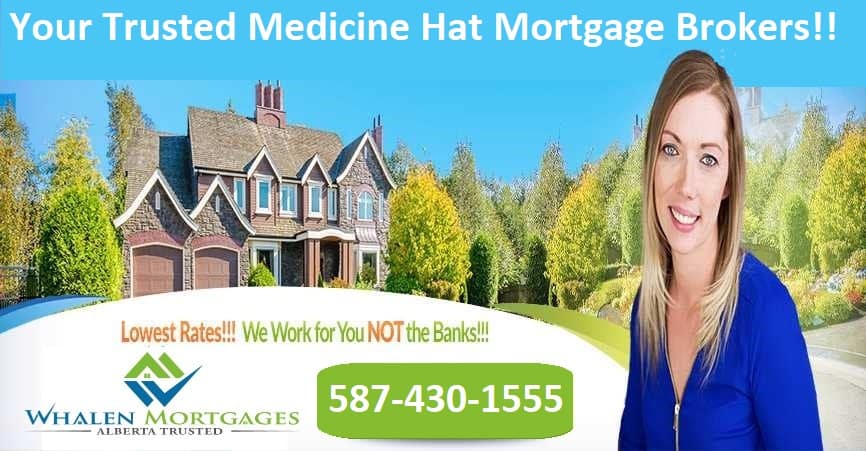 Medicine Hat Land Mortgage
If you can't find your dream home in Medicine Hat, you may end up having to build it. The first step to doing this is buying land on which to build your dream home. You could hold the land for months or years before you finally take out a construction mortgage. But what are the rules on a Medicine Hat land mortgage?
Down Payments
You can buy an existing, conforming home for as little as five percent down. If you want to buy full-serviced land in a Medicine Hat subdivision, you may be able to find a lender who requires only 25 to 35 percent down. Fully-serviced land has everything from water to power to sewer, though this category can include land with a septic tank. When a property only has a few of these services, it is called partially-serviced. Lenders also consider the property a higher risk, and they mitigate that risk by requiring a higher down payment. In general, down payments top out at 50 percent down. This means the lender is willing to extend a 50,000 dollar mortgage if you put down a 50,000 dollar down payment on a tract worth 100,000 dollars.
Larger properties are also seen as a greater risk, since there is less of a market for these properties. This is why you'll need a larger down payment for a 5 acre property than a 2 acre plot. A land mortgage for a property covering 5 to 160 acres is called an acreage loan. And there are fewer lenders willing to deal with these larger plots due to the smaller market for them. They require 20 to 35 percent down payment depending if the acreage has a livable home on the property or if it is just the land or land and a condemned home.
Loan Structuring
A land loan may be combined with a conventional home loan. If you're buying a plot that already has a cabin or house on it, that would be covered by a conventional mortgage. You can buy the associated acreage with a land loan. You may need a second loan to be able to pay for outbuildings, because a residential mortgage can't be used to pay for a barn or workshop. You'll also need to apply for a different type of loan to build buildings other than a single family residence.
What if you are ready to build your dream home? The first draw on your draw mortgage or construction mortgage should go towards paying off the land loan with 25 to 35% down payment. The lender extending the construction loan doesn't want to run the risk of the land under the house belonging to someone else. They can do a special advance if you are buying the land with a separate builder purchase up to 75% loan to value on the price of the land which rolls into the down payment for the overall mortgage with the home and land included. After you've finished construction on your new Medicine Hat home, you can refinance the property taking the value of the new building into account. Talk to Whalen Mortgages Medicine Hat about refinancing the loan against your new home so that you can get the best rate.
Note that a primary mortgage won't pay for most types of outbuildings. For example, the home loan may include a detached garage or small shed, but you'll need a second loan to pay for a barn or workshop if you can't pay for it with cash. And both loans will be based on the risk associated with the property as well as your creditworthiness.
The Additional Loan Requirements
If you're going to buy land on which to build your dream home, you may be forced to prove that there is a clean water source. For example, the loan may be preconditioned on having the water well drilled and an independent lab proving the water is safe to drink. You rarely have to arrange for an existing home to have the boundaries surveyed, and no one will ask if the average suburban home has access to public roads and municipal water. Call Whalen Mortgages Medicine Hat today to get your land purchase in Medicine Hat approved.
 Consult with a Medicine Hat mortgage broker so that you can find the cheapest land mortgage possible or apply online today.