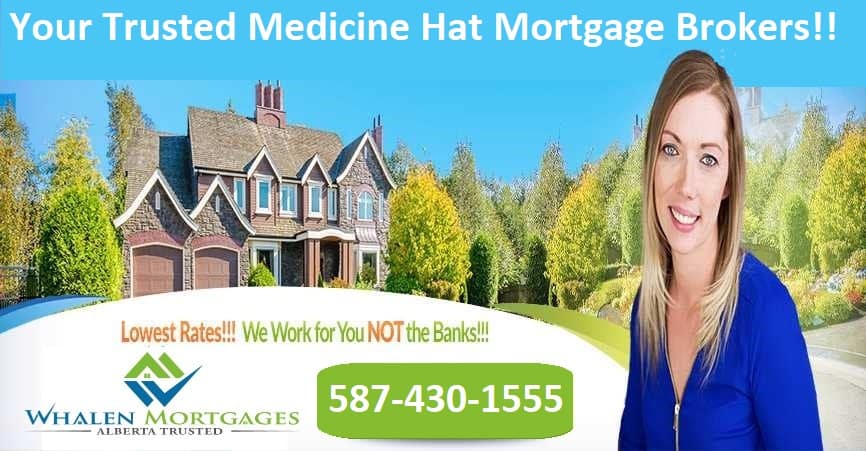 Medicine Hat Condo Mortgages
Buying a condo is possible with the same five percent down as you would if you were buying a house. You build equity over time instead of giving money away to your landlord. Let's look at the pros and cons of the two main types of condos in Medicine Hat.
Conventional Condominiums
Conventional condos cost somewhat less than a detached single family home, making home ownership affordable. You'll build equity and eventually eliminate your monthly payment barring utilities and monthly fees to maintain the common areas. For example, the condo association will maintain the roof, the boilers and the heating and air conditioning system. You can consider this the equivalent to paying money every month into a fund to pay to replace your own broken hot water heater or cold furnace. The fees will also pay to maintain public areas like a swimming pool or clubhouse.
Condo buildings tend to be a step up from apartment buildings. You get thicker walls and more amenities. For example, you're much more likely to get your own laundry nook.
Bare Land Condos
Bare land condos include a plot of land, as the name implies. This may be a detached single family home, a duplex or triplex, or a trailer home. But in every case, you gain access to a yard that is much more private than the small garden in the middle of a condominium building. The condo association owns the land and maintains it, though they typically outsource that to a property management company. You pay monthly or annual dues to the condo association, and they maintain the pool, the playground, the grassy areas. Bare land condos are popular with retirees and busy professionals, because you don't have to do the yardwork or the snow removal.
Factors to Consider Before Buying a Condominium
Whether you want to buy a bare land condo in Medicine Hat or condominium in a multi-story building, there are a few things you need to consider. And these issues may offset the lower price of condo ownership.
First of all, condos come with rules. You're going to be bound to abide by more rules regarding noise, pets and the appearance of your property than if you bought your own home. Rules limiting the type of pets you have or prohibiting subleasing are common. You may not be allowed to have patio furniture or be prohibited from running a home-based business. Violate the rules, and you could be fined. Repeatedly break the rules, and you could be kicked out.
On the flipside, condo associations can limit membership. This is why most retiree communities are condo associations. In these cases, your family can visit, but they can't move in with you. This creates a quieter, safer community. That someone else does the yard work and upkeep is a bonus. 
Second of all, while you can buy a condo with a mortgage, the Medicine Hat mortgage lenders take the fees into account when determining what you can afford. The ability to qualify for a 350,000 dollar mortgage doesn't mean you could qualify for a 350,000 dollar condo. Mortgage lenders assume you can devote a certain percentage of your income to housing costs. The condo fees are added to the mortgage payment to factor into that equation. For every hundred dollars you pay in condo fees, take about ten thousand dollars off the mortgage you'll qualify for. However, not all lenders use the same formula. Talk to Medicine Hat mortgage broker to find out how much condo you can afford.
Last but not least, you as a home buyer need to research the financial health of the condo association before you buy into it. This is something you don't have to worry about if you're buying a home. If the condo association isn't charging enough in dues to pay for upcoming repairs, you could be hit with a hefty bill. This is something you could learn by talking to long-time residents and reading their financial statements. Choose a condo association with a large reserve fund and good insurance coverage. Avoid a condo development that has a history of being sued. After all, you're on the hook along with everyone else when paying the bill.