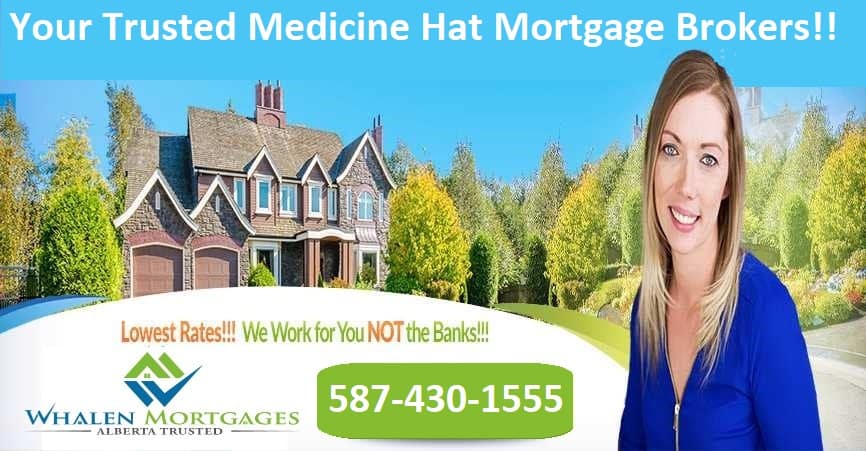 #N/A
Term
Less
then
20%
Down

20%
Down
30
Year
Rates
Rental
Rates
Bank
Posted
Rate
1 Year Fixed
7.29
7.29
7.39
7.44
2 Year Fixed
6.89
6.89
6.99
7.04
3 Year Fixed
6.51
6.51
6.61
6.66
4 Year Fixed
6.29
6.29
6.39
6.44
5 year Fixed
5.74
6.14
6.24
6.29
5 Year
Variable
6.9
6.95
7.05
7.1

10 Year Fixed

6.29
6.29
6.39
6.44
Medicine Hat TD Bank Mortgages

As a Medicine Hat mortgage broker, Whalen Mortgages works with a variety of financial institutions. TD Bank is one of our biggest partners. This is because they offer competitive interest rates. We get a deeper discount due to the volume of business we give them, and we pass these savings on to our Medicine Hat mortgage customers.
TD Bank has a wide array of home equity loans. You can get approved for a home renovation loan or a cash-out mortgage refinance so you can do a debt consolidation. The main restriction is that you can't withdraw more than eighty percent of your home's equity. Know that this 80% value is the total of the new home equity loan plus any outstanding loans. If you only have 20% equity in your home, you aren't eligible for a new home equity loan.
Shop around for a home equity loan. Unlike a conventional Medicine Hat mortgage, you can't easily renegotiate the loan terms in a couple of years. This is where a Medicine Hat mortgage broker like Whalen Mortgages Medicine Hat can help. We can also help you find a lender who will offer you a lower interest rate for a consolidated HELOC or second mortgage with your primary mortgage. If the loan is large enough, you may even be able to waive the associated fees.
TD Bank does more than fund mortgage loans. They are a full-service financial institution. For example, you could open a bank account there. They have a reputation for rapidly approving loans as well as good customer service.
Why would you want to go with a TD Bank mortgage?
They allow annual lump sums of up to 15% of the original loan balance

You can make double mortgage payments regularly

They offer a rental offset sheet that lets you use your rental property's income to pay down the mortgage faster
TD Bank posts their interest rates on their website. Contact Whalen Mortgages Medicine Hat to see what interest rate we can get you from TD Bank.
If you want to buy a cabin but the cabin does not have year round access or fully serviced TD Bank can get you approved for a cabin loan.
Let us see what rates we can get you from TD Bank or apply online. Your top Medicine Hat Mortgage Brokers at Whalen Mortgages Medicine Hat.