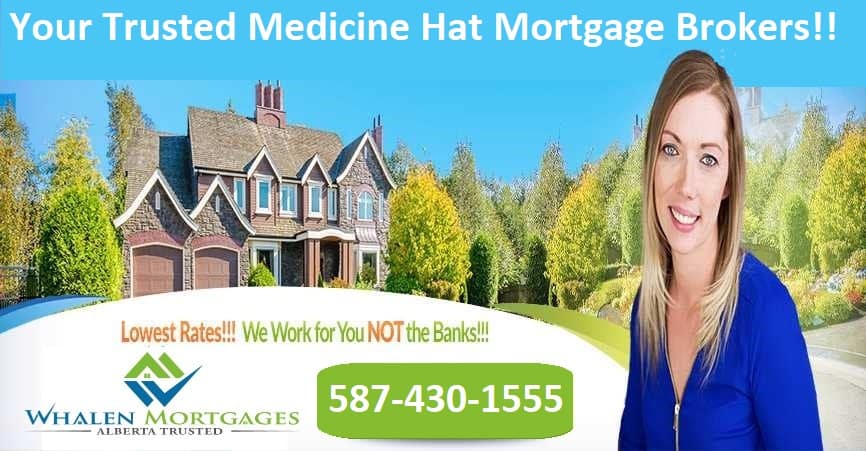 5 Year Fixed Rates
Our
Rate
Bank
Rate

Scotia Bank

5.89%
0.00%

TD Bank
5.74%
0.00%

First National
5.69%
0.00%

Mcap
5.69%
0.00%

RMG
5.69%
0.00%

Lendwise
5.84%
#REF!

RFA Mortgage
5.84%
0.00%

Equitable Bank
5.59%
0.00%

CMLS Financial
5.84%
6.09%

ATB Financial
5.49%
#REF!
Medicine Hat Five Year Fixed
The 5-year fixed rate mortgage is the most popular Medicine Hat mortgage by far. Two thirds of all Medicine Hat mortgages have a five year term, while fixed rate loans account for around seventy percent of all home loans. This means well over half of your neighbors have a five year fixed rate mortgage. This is noteworthy because mortgage loan terms could be anywhere from one to ten years.
Why do Medicine Hat mortgage lenders offer a five year fixed rate mortgage? That's because the 5-year mortgage rate is driven by the five year government bond yield. Furthermore, home owners must be given the option to renegotiate or renew their mortgage every few years, though they can choose a shorter loan term if they'd like. Home owners can renegotiate their mortgage or work with a mortgage broker like Whalen Mortgages Medicine Hat to get a better home loan. Mortgage renewal periods allow you to switch lenders without penalty. And you can't afford to ignore the opportunity to lock in a lower interest rate. This is also a good time to refinance the home loan, since you can cash out home equity or make additional principal payments as part of the mortgage deal.
Five year variable rate mortgages are an option. However, they're uncommon. Few Medicine Hat mortgage customers want five years of fluctuating house payments. Note that the mortgage rate for variable rate loans only changes when the Bank of Canada decides to change the prime rate, and they don't change it at every meeting. If interest rates are low, the variable rate mortgage gives you a lower house payment than a fixed rate loan. This is because lenders don't have to build a protective margin into the loan to prevent them from losing money if interest rates rise. If you have a five year variable rate interest loan, the cost to refinance to a fixed rate loan is generally three months' worth of interest on the mortgage loan. However, some Medicine Hat mortgage lenders won't charge you this penalty, because they want your business. A mortgage broker like Whalen Mortgages Medicine Hat can help you find a lender who won't charge penalties like this.  
Which Medicine Hat mortgage is right for you? What options do you have, whether you want to buy a new home or refinance your current home loan? Talk to the experts at Whalen Mortgages Medicine Hat, the premier Medicine Hat mortgage experts.
Call your Trusted Medicine Hat Mortgage Brokers at Whalen Mortgages Medicine Hat today to get more information.