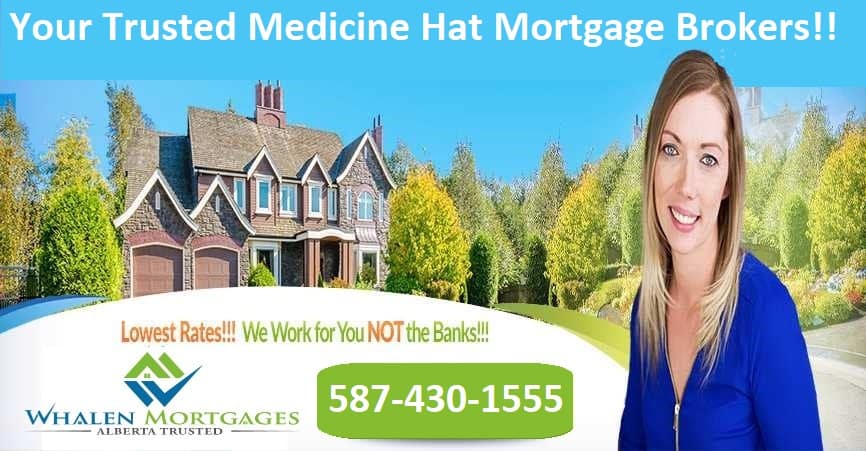 Medicine Hat fixed vs variable rate mortgages
The debate over fixed rate and variable rate mortgages before you take out a mortgage for your new Medicine Hat home should be about more than the stated interest rate. Let's look at the pros and cons of both types of mortgages, so that you can find the right one for you. 
The Benefits of Variable Rate Mortgages
Banks will offer you a lower interest rate on a variable rate mortgage than a fixed rate mortgage, because they aren't facing the risk that they'll lose money when interest rates climb. They may require a set minimum monthly payment, so that you're always paying some interest and principal every month. In these cases, the extra money may go toward the loan principal.
The lower initial interest rate can make it easier to qualify for a variable rate mortgage, when interest rates are low. This is one reason why they're so popular with new home buyers.
An adjustable rate mortgage can make sense if your credit is bad but rapidly improving. You can buy a house and start building equity immediately. Variable rate mortgages readily convert to fixed rate mortgages. Then you can lock in a competitive fixed interest rate. This is especially true if you choose a variable rate mortgage and 2 years into want to lock into a 3 year fixed rate. At renewal, consult with Whalen Mortgages Medicine Hat to learn about your options, whether you want to find a better variable rate mortgage or a competitive fixed rate mortgage. 
The Issues with Variable Rate Mortgages
A lot of people took out variable rate loans a few years ago when interest rates were low and bought homes they couldn't afford when interest rates went up. Making things worse, many of them couldn't refinance their home loans into fixed rate mortgages. Sometimes they had bad credit and couldn't have bought a house without the low adjustable rate payment. Or they didn't plan on staying in the home long-term, so they didn't want to commit to a five year fixed rate mortgage. The mortgage stress test was introduced to prevent a repeat of the wave of foreclosures when many people were priced out of their homes as interest rates climbed. 
Variable rate mortgages will reset every few months. The rate change will depend on the state of the Canadian economy. This may mean your house payment goes up because oil and timber exports are growing. For some, the stress and the uncertainty isn't worth the potentially lower interest rate on their Medicine Hat home loan.
The Benefits of Fixed Rate Mortgages
Predictability is the greatest benefit of fixed rate mortgages. Your house payment is fixed. You know what it will be month to month. If you renew your mortgage at the current terms, you may pay the same payment five years from now, too.
All mortgage lenders offer fixed rate mortgages. This gives you a wide selection, while competition keeps rates as low as possible. When you get a significantly higher interest in a rate quote, you know that the mortgage lender either considers you or your potential purchase a much higher risk than average. A side benefit of the nearly uniform fixed interest rate mortgage market is that it is easy to compare mortgages, such as when a lender offers a higher interest rate to offset the potentially lower profits on an open mortgage. Talk to Whalen Mortgages Medicine Hat your trusted Medicine Hat mortgage broker, about finding the best fixed rate mortgages available.
Fixed rate mortgages are much simpler than adjustable rate mortgages, and it goes well beyond the simpler contract. It is much easier to run the numbers and see how much you'll save over the long-run if you make an extra principal payment.
You can get some of the benefits of an adjustable rate mortgage with a short-term fixed rate mortgage. For example, you can get one, two, three, four or five year fixed rate mortgages. Some lenders only offer a five year adjustable rate or variable mortgage.
The Issues with Fixed Rate Mortgages
When interest rates fall, you're stuck with the same house payment. You could end up paying a lot more than your Medicine Hat neighbors with an adjustable rate mortgage. If you want to refinance your home loan, it will cost quite a bit unless the mortgage is up for renewal. Furthermore, refinancing a fixed rate mortgage costs more to refinance than an adjustable rate loan.
Whalen Mortgages your trusted Medicine Hat Mortgage Brokers works with lenders other than the big banks to offer you solutions.
Apply online today to learn how much you could save on your mortgage.