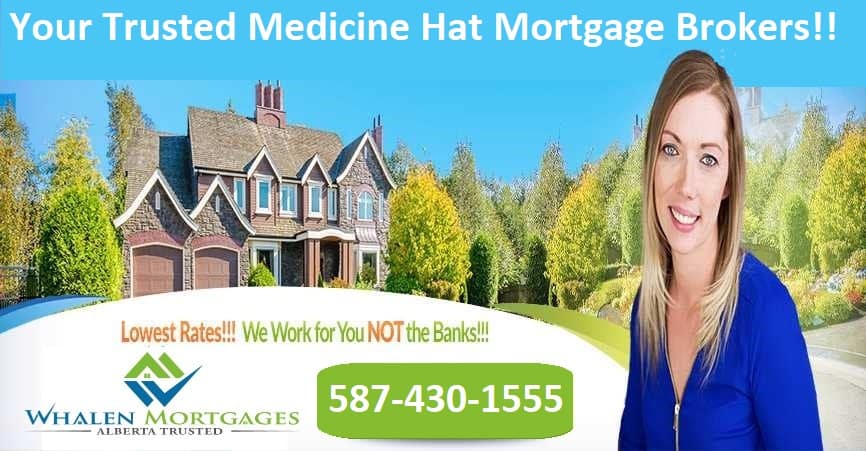 Term
Less
then
20%

Less
then
20%
Value
Flex
20%
down

20%
down
Value
Flex


Refi
or
Rental

1 Year Fixed
7.44
NA
7.44
NA
7.44
2 Year Fixed
7.14
NA
7.19
NA
7.19
3 Year Fixed
6.39
NA
6.69
NA
7.19
4 Year Fixed
5.94
NA
6.24
NA
6.99
5 Year Fixed
5.69
5.84

B

elow
Below

5 Year Variable

6.20
6.20
Below
Below
NA
5 Year Fixed
<65% to 70%
LTV
NA
NA
5.84

fushion

5 Year Fixed
70% to 75%
LTV
NA
NA
5.99
5 Year Fixed
75% to 80%
LTV
NA
NA
6.09
5 Year
Variable
<65% to 70%
LTV
NA
NA
6.3
7.2
7.15
5 Year
Variable
70% to 75%
LTV
NA
NA
6.65
7.2
7.15
5 Year
Variable
75% to 80%
LTV
NA
NA
6.65
7.2
7.15
Medicine Hat Mcap Mortgages
Medicine Hat MCAP
MCAP is a non-bank mortgage lender. While they don't have posted rates, their large portfolio of commercial and residential mortgages means they can offer relatively low rates. However, MCAP doesn't have posted rates like the banks therefor what you see is the rate you get and no inflated penalties. The transparency they show is the main reason you will want them as a lender. You can get a rate quote with a mortgage application, but they offer even lower interest rates to mortgage brokers like Whalen Mortgages Medicine Hat, due to the volume of business brokers send their way.
MCAP is notable for their transparency. They let you know all of the fees, terms and conditions tied to a mortgage. For example, you can save money with their value flex mortgage. If you commit to a contract with a bona fide sales clause, you'll save around ten basis points. This means that you're not allowed to break the mortgage unless you have sold the house and have proof of doing so. They offer mortgages without this limitation, but you'll pay a little higher in interest for the privilege.
MCAP has home equity lines of credit. They have a number of other ways you can access your home's equity, too. Talk to Whalen Mortgages Medicine Hat, your trusted Medicine Hat mortgage broker, to understand which mortgage product is right for you.
Suppose you get a mortgage on your new Medicine Hat home with MCAP. They reward their customers with a free, 6-month appliance warranty. This warranty covers major appliances like dishwashers, clothes washers and ovens. It won't cover your broken coffee maker, and it won't cover your broken furnace. If you like the appliance warranty, you can continue it for a modest annual charge. You can also take out an expanded warranty that does cover the HVAC system and plumbing.
Don't take out a mortgage based on extras like home warranties – you can buy these service plans yourself. Talk to a Medicine Hat mortgage broker like Whalen Mortgages Medicine Hat to learn how much you may pay per month for your new home. Or find out how much money we can save you when you refinance your current home loan.
They also have purchase plus improvement mortgages where you can do cosmetic upgrades to the home and once complete the funds will be released to you. They have good prepayment amounts they allow you to put towards the mortgage with no penalty.
Talk to your trusted Medicine Hat mortgage brokers at Whalen Mortgages Medicine Hat to determine what is right for you. Call us today 587-430-1555 or apply online.