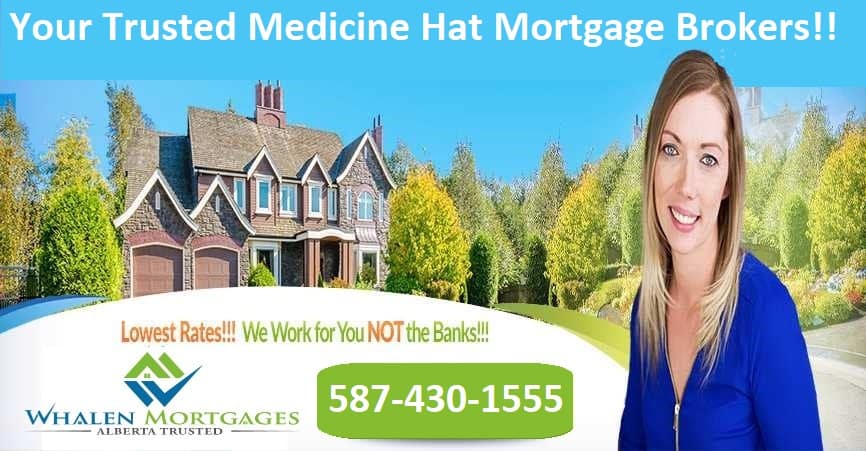 Medicine Hat Mortgage Calculators
Please try our wide variety of mortgage calculators.
| | |
| --- | --- |
| Medicine Hat Mortgage Calculator | Use this mortgage calculator to determine your monthly payment and amortization schedule on your next Medicine Hat Mortgage!! |
| Medicine Hat Mortgage Purchase | Use this calculator to see your total mortgage and other monthly payment amounts. Let us help you decide which loan is better for you. Your Medicine Hat Mortgage Experts!! |
| Medicine Hat Mortgage Payments | Compare mortgage payments compounded semi-annually and monthly. Medicine Hat Mortgage solutions!! |
| Medicine Hat Mortgage Qualifier | This mortgage calculator helps you determine just how much house you can afford. Medicine Hat Mortgage pre-qualifier. |
Medicine Hat Mortgage Calculator
The best decisions are informed decisions. This is why you should run the numbers before you begin shopping for a new mortgage or a new home.
These mortgage calculators for Medicine Hat are provided free of charge for Medicine Hat residents. They're general self-help tools to help you estimate how much you'd pay every month for a new home or how much you could save if you refinanced your current mortgage. Note that all calculators are based on hypothetical models and the values that you enter. Consult with a Whalen Mortgages Medicine Hat mortgage experts for personalized advice.
Mortgage Calculator – This Medicine Hat mortgage calculator allows you calculate your monthly mortgage payment and create an amortization schedule for your next Medicine Hat mortgage.
Mortgage Purchase – This Medicine Hat mortgage calculator allows you to estimate your mortgage payments and additional costs like utilities and condo fees. See how minor changes in interest rates and down payments will affect how much you'll pay every month and over the life of the loan.
Mortgage Payments – You can compare the Medicine Hat mortgage payments' effect if the payments were compounded each period or semi-annually.
Mortgage Qualifier – This Medicine Hat mortgage calculator helps you to understand how much house you can afford. This is a rough estimate of the size of the home loan you'd be considered qualified for. Note that the final value lenders offer depend on their qualifying criteria and risk profile, and this is different for each lender. Talk to Whalen Mortgages Medicine Hat, the top Medicine Hat mortgage brokers, to get pre-qualified with a lender offering a competitive interest rate.
Medicine Hat mortgage calculators give you a rough estimate of what your mortgage will cost.  Work with Whalen Mortgages Medicine Hat to find the best home loan for you. Whalen Mortgages Medicine Hat uses some of the best lenders in Medicine Hat to find our customers the lowest possible interest rate. We work for you, our customer, not the bank. Call us today to talk to a Medicine Hat mortgage consultant.
Visit our rates page to see the latest mortgage rates available in Medicine Hat. Talk to our team members to find a mortgage that works best for you, including rates and fees. We'll help you understand the pros and cons of each potential lender's mortgage contract. Our goal is to educate our clients and help them make the right decision. Call Whalen Mortgages Medicine Hat today or apply online. We're standing by and ready to help.
Call Medicine Hat Whalen Mortgages  today to discuss your specific mortgage needs and let our team members run the numbers for you today.587-430-1555