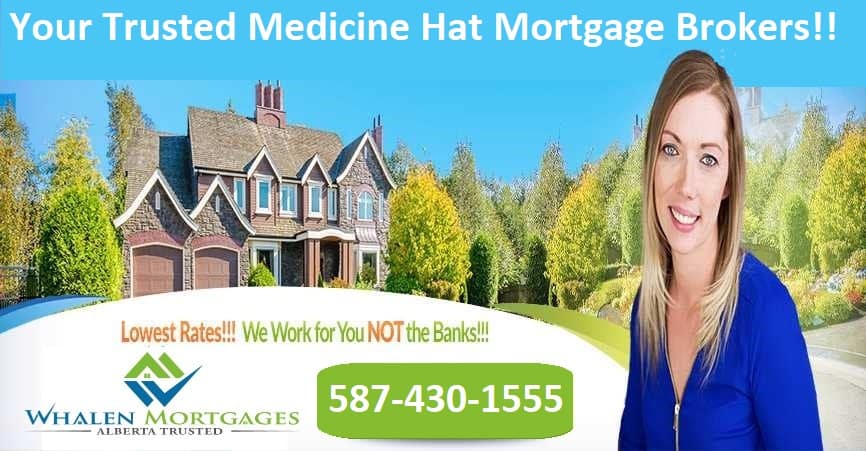 Medicine Hat Mobile Home Mortgages
You can get a mortgage for a Medicine Hat mobile home, whether you're buying a mobile home to put on land you own or installing one on land in a condo development. You can also seek a mortgage to buy an existing mobile home, whether it is on privately owned land or in a condo development like many retiree communities. However, there are a few differences in the mortgage approval process that affect potential home owners.  You will have to make sure you own the land to get a mortgage on the mobile, lot rentals do not qualify.
The Property Inspection
The home inspection for the mobile home can't take place until the mobile home is delivered to site, unless you're buying a pre-existing mobile home. If the mobile home is already at the lot, they'll verify that the home is permanently affixed to the property. The mobile home may be welded to pilings driven into the ground or attached via anchors. The end goal, however, is the same – to make sure you can't get a mortgage on a building you could take elsewhere later.
Loan Terms
Detached single family homes and condos in a multi-family residential complex are eligible for loans of up to 25 years. You used to be able to take out a 30 year mortgage on such properties. Mobile home loans are limited by the "economic life" of the property. If a home inspector says it will only last another 10 years, your mortgage amortization must be 10 years or less. That's because the lender doesn't want to own a mobile home worth less than the outstanding loan balance. In this regard, mobile home loans are a depreciating asset unless you make sure to fix the mobile home up to keep the remaining economic life. You can get a 30 year loan on a 30 year old house, because it is expected to maintain its value as long as you maintain the property. Replace the roof, fix the plumbing, and take care of it, and it could continue to appreciate. A good mobile home will last 30 to 40 years if well maintained, but it will go down in value. And without proper maintenance, it won't last more than 25 years.
Condo associations may have their own approval process, too. For example, they may restrict ownership to older individuals. This may prevent you from buying a mobile home in the development if your spouse is too young or if you have children under 18. Know the rules before you extend an offer.
Home Affordability Calculations
This isn't an issue if you're installing a mobile home on land you own. However, if you're installing a mobile home on land in a condo development or are buying a mobile home in a bare land condo project, the condo association fees will affect the mortgage calculations. The condo association fees are due in addition to the mortgage payment, so lenders will reduce their estimate of how much house you can afford. This is because the dues are counted in the debt-to-income ratio, whereas maintenance costs for a single family home generally aren't considered by Medicine Hat mortgage underwriters.  Note that mortgage lenders don't use the same formula, so consult with a Medicine Hat mortgage broker like Whalen Mortgages Medicine Hat before you assume you can't get approved for a given property. They may be able to find you a lender with a lower interest rate or lower fees, allowing you to buy the property you want.
Do your research before you buy into a given condo development. You don't want to be priced out of your home because the condo association raised their dues or demanded more money to pay for long deferred maintenance. Find out if you'll have to pay several months of dues up front or a transfer fee before you close. If the development has a large number of units with unpaid dues, you may be hit with a large bill to make up the difference, too.
Call Medicine Hat Whalen Mortgages today to get started 587-430-1555.