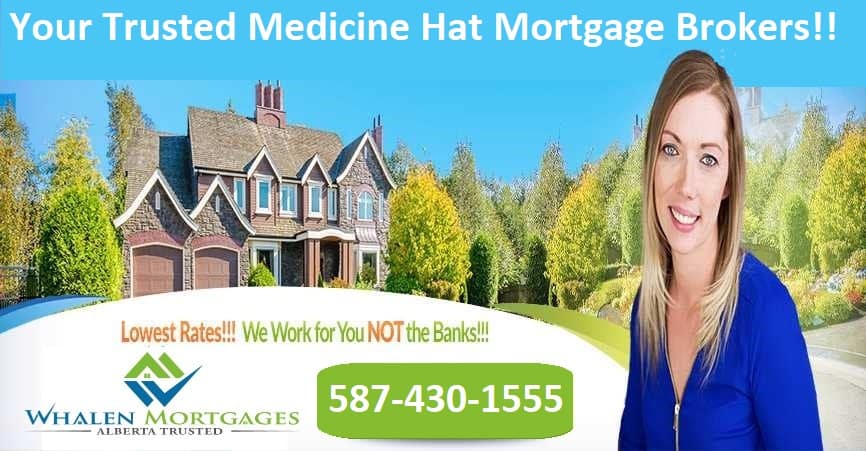 Medicine Hat Mortgage Equity Line of Credit?
Are you drowning in unsecured debt? Do you need to borrow money to repair or renovate your home? The solution may be locked in your Medicine Hat home in the form of equity. And you can access it via a Medicine Hat home equity line of credit.
What Is a HELOC?
A HELOC is a home equity line of credit. It isn't a second mortgage, though it is similar. It is an open loan secured by your home. You go through a credit check, and lenders make sure you have enough equity in your home. Then they issue the line of credit. You're allowed to borrow up to some given amount. You can use the money any way you want. For example, you could invest the money in your RRSP. You could also use it to buy land or investment real estate.
HELOC loans are commonly used to pay to renovate or repair the property secured by the loan. It doesn't matter if you need to replace the roof or add on another two bedrooms.
The rules for a HELOC are somewhat different than those for a conventional loan. The interest rate you pay is determined by your credit score, but the interest rate is lower than credit debt or a general unsecured loan because it is secured by your home. HELOCs only allow you to cash out up to 65 percent of the property's value, whereas you could buy a home with as little as five percent down.
Know that lenders will assess the value of properties and the risk profile of individual borrowers differently. This is why you should consult with a Medicine Hat mortgage expert like Whalen Mortgages Medicine Hat. They can shop their network of lenders to find you the best rate. They can also compare your request for a HELOC to alternatives like a cash-out refinance of your primary mortgage or a second mortgage.
Home equity lines of credit have a number of points in their favor aside from the low interest rate. For example, the monthly payment is low. You only pay interest on the money that you borrow. This means that your payments won't go up until you borrow more money. The repayment may be flexible, though this depends on the lender. They may let you pay interest only for a while before you have to start paying principal. HELOCs are a great alternative to taking out unsecured loans so that you can repair or renovate a property before you sell it. Then you can pay off the loan when you sell the home.
You can repay the HELOC at any time, if you have the money. If you pay down the debt, the line of credit remains open. This allows you to borrow more at a later time. There's no need to take out a second loan or go through the qualification process yet again. You can pay off the HELOC if you can refinance your primary mortgage, too. Pulling money out of your home won't affect income-tested benefits, and HELOCs are much more widely available than reverse mortgages.
A Medicine Hat home equity line of credit does have its limits. We already brought up the fact that you can't borrow more than two thirds of the value of your home. However, the amount you can actually borrow is also affected by any outstanding first and second mortgages. If you have fifty percent equity in your home, you'll only be able to tap into around 15 percent of your home's equity. The amount of equity may change as the home appreciates, but you can't count on that. Alternatively, the amount of equity you have the home is increasing with every house payment.
A HELOC does come with a few out of pocket costs. For example, you'll generally have to pay a loan origination fee. This is because the title to the home will have to be updated to reflect the foreclosure rights of the HELOC lender, though this may be in addition to your mortgage lender. Furthermore, it is crucial that you realize that you're borrowing against your home. Fail to make HELOC payments, and they can take your house.
Consult with the experts at Whalen Mortgage Medicine Hat today, to determine what mortgage product is best for your family's situation.
All you have to do is make a phone call to your Trusted Medicine Hat mortgage specialist at Medicine Hat Whalen Mortgages.
Contact one of our highly qualified Medicine Hat mortgage professionals today to see if a HELOC is right for you!